Congratulations! You have probably made the decision to apply for permanent residency in South Africa. Now you need to get the ball rolling and the best way of setting you on your way to holding a Permanent Residency visa in your hand is to make sure you are well informed and that you take the correct steps in the application process.
Applying for a South African Permanent Residency Visa can be a notoriously complicated process and we would therefore strongly suggest that you make use of a professional Immigration firm such as New World Immigration.
A professional service will be able to give you the most up to date visa information and with years of experience and many happy clients you are assured of the best possible outcome of your application.
Here's a sample of some of the questions and answers you might want to consider as you embark on your visa application process:
Has the South African Permanent Residency Visa application been affected by the new 2014 immigration regulation revisions by the Department of Home Affairs?
Yes, the new regulations affect not only the visa fees but the application requirements and the process itself. It would be in your best interest to seek professional advice like that offered by New World Immigration.
I don't have a temporary residency visa, could I still apply for permanent residence?
Yes you can, but there are some exceptions. If you hold a business permit or you have a five years continuous work permit or a South African Critical Skills Visa you would qualify for permanent residency straight away. Many people choose to file both temporary residence visa and permanent residence permit applications simultaneously. But speak to us about your options.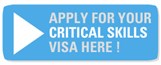 I have a criminal record in my home country. Should I forget about qualifying to become a South African permanent resident?
This is a difficult one. In some cases your application would still be considered and might even be successful. But you will not be granted permanent residency if a court of law has found you guilty of serious crimes such as murder, rape or drug trafficking.
If you find yourself in this situation it would be in your best interest to seek sound professional immigration advice.
Speak to a New World Immigration consultant who will be able to give you an idea of the likelihood the outcome of your application.
We answer more question in tomorrow's blog, please let us know if you have any questions!