by Robbie Ragless
The South African Department of Home Affairs recently announced the visa regulations where the word 'permit' is replaced by the word 'visa'.
New World Immigration helps you navigate your way through the maze of brand new visa and immigration red-tape.  Our extensive experience and vast knowledge of the processes involved with finalizing your visa application means you will have access to the latest news and legislation, the cost of your South African Work Visa and how long you can expect in terms of processing your application.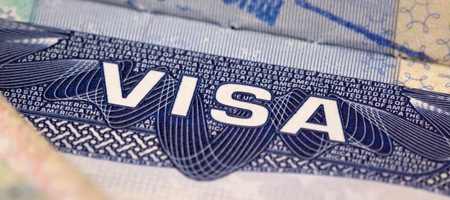 We also offer a service whereby you can quickly asses your visa eligibility.  This handy tool will give you an idea of exactly what is required for a successful visa application.
A Section 11(2) visa is specifically applicable to individuals wanting to enter the country on short notice to conduct business in South Africa and falls under the visitor's visa category. For this visa to be granted the applicant will have to furnish proof that they are needed in South Africa for work or business related matters.  These visas are valid for anything between 30 and 90 days but depend on what the applicant requested.

What is a Section 11 (2) Authorisation to conduct Work?
The Section 11 (2) permit cannot be changed into another type of permit in South Africa.
The organisation or company bringing over the applicant to work must be a legitimate, registered entity.
The application must be accompanied by comprehensive explanation as to why the worker is needed to conduct short term work.

New World Immigration has in just two years successfully processed more than 2000 of these visas.

How long does the processing of my South African Section 11(2) visa take?
In our experience except your visa to be completely processed within 10 days of submitting your application.
We recommend that you contact one of New World Immigration consultants who will be able to advice you on exactly what you need to ensure a smooth and efficient application process.


I would like my family to join me on my business trip, is it possible?
The good news is your family can join you but they would each need their own approved visa to do so.  Typically they would only need to submit motivation from you that they join you on your business trip.
One of our satisfied customers Yannick Penguer of ECI International said, "We have been working with New World Immigration to assist our workers with Work Permits for our company. Our skilled workers are currently working on important projects in South Africa and the need for transparent, efficient and result driven service is essential for our company. New World Immigration offers all of the above and we would highly recommend them to other large corporates who want personalised result orientated immigration advice/services."

Which Professions will not qualify to apply for a Section 11(2) permit?
Self-employed persons
Contract workers
Exotic dancers
Project management workers
Casual labourers
Seasonal labours
Work-seeking persons

How much does a visa cost?
Depending whether or not your are visa exempt and the instructions given from the mission abroad, visa fees may vary. Please speak to a consultant at New World Immigration to help you with your application.