In South Africa, certain skills are classified as a critical skill by the Department of Home Affairs. Applicants who possess such skills and qualifications may apply for a critical skills visa which entitles them to legally live and work in the Republic for 5 years.

What are the requirements for a critical skills visa?
- Proof that applicant falls within the critical skills category  (View critical skills list)
- Assess all foreign qualifications
- Register occupation with a professional body in South Africa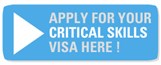 Can I add accompanying dependents to my critical skills visa?
Yes, the principal applicant may add a dependent spouse or dependent children to his/her visa. Dependents will be issued with a visa which allows them to accompany the principal applicant in South Africa.
When can I apply for permanent residency?
Applicants may apply for permanent residency if they can prove 5 years work experience or apply for permanent residency once they meet the 5 year requirement.
Research and Development managers must prove at least 3 years experience in the following duties:
- Lead key projects with R&D to support business goals.
- Develop concepts, products and solutions by coordinating with business units.
- Understand customer expectations on to-be manufactured product.
- Determine and execute improved technologies used by suppliers, competitors and customers.
- Support Director to hire and develop R&D personnel.
- Establish project goals and priorities by collaborating with Marketing and Operations.
- Transfer new technologies, products and manufacturing process into and out of company.
- Research, design and evaluate materials, assemblies, processes and equipment.
- Suggest training tools to enhance employee performance and skill development.
- Develop concepts, products and solutions by working with company business units.
- Monitor team metrics and objectives ensuring meeting of goals.
- Document all phases of research and development.
- Manage customer relationships and perform RFP Review, Customer Visits and Product Testing.
- Handle research and development of immunoassays on manual or automated platforms.
- Investigate new technologies and novel biomarkers.
Research and Development managers are in high demand in South Africa, if you are interested in immigrating to South Africa, complete the free assessment form below to find out if you're eligible to apply for a critical skills visa. Alternatively you can email consultant@nwisouthafrica.co.za and we'll contact you within 24 hours.