A quality systems manager who has a formal qualifications and at least 3 years work experience can apply for a critical skills visa. The South African government implemented the Accelerated and Shared Growth Initiative for South Africa. The key element of this initiative is to recruit highly skilled foreigner.
Quality systems managers who qualify may apply for a critical skills visa which will allow the principal applicant the following:
- Seek employment in South Africa for a period of 12 month
- 5 years working visa with the option to apply for permanent residency
The advantage in applying for a critical skills visa is that no job offer is required at the time of applying.
Qualifying criteria for a critical skills visa:
- Register occupation with a professional body
- Assess foreign qualifications in South Africa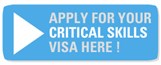 Quality systems engineers must provide evidence (3 years) in completing the following tasks:
- Developing or specifying standards, methods, or procedures to determine product quality or release readiness.
- Participating in product design reviews to provide input on functional requirements, product designs, schedules or potential problems.
- Planning test schedules or strategies in accordance with project scope or delivery dates.
- Collaborating with field staff or customers to evaluate or diagnose problems and recommend possible solutions.
- Analysing quality control test results and providing feedback and interpretation to production management or staff.
- Producing reports regarding non-conformance of products or processes, daily production quality, root cause analyses or quality trends.
- Reviewing statistical studies, technological advances or regulatory standards and trends to stay abreast of issues in the field of quality control.
Complete our free assessment form below to find out if you're eligible and our friendly consultants will contact you within 24 hours.