New World Immigration is currently seeking highly qualified materials engineers who would like to live and work in South Africa under this specific occupational category.
The critical skills visa provides the principal applicant the opportunity to live and work in South Africa for a period of 5 years, provided the principal applicant secures employment within 12 months in the Republic. Qualified applicants with 5 years of experience can immediately apply for permanent residency.
South African employers are currently offering salary packages between R950, 000.00 ZAR-R750, 000.00 ZAR per annum.
Applicants must meet the following requirements to qualify for a critical skills visa:
- Register your occupation with a professional body specific to their occupation
- Assess all foreign qualifications in South Africa
- Occupation present on critical skills occupation list (View List)
- Clear criminal record
- Excellent health status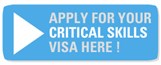 All qualifying applicants must prove at least 3 years experience of the following duties:
-Plans and directs the engineering and commercial application of materials, manufacturing processes, products and related technologies.
-Analysing product failure data and laboratory test results to determine causes of problems and develop solutions.
-Conducting or supervising tests on raw materials or finished products to ensure their quality.
-Evaluating technical specifications and economic factors relating to process or product design objectives.
-Monitoring material performance and evaluate material deterioration.
-Planning and evaluating new projects, consulting with other engineers and corporate executives as necessary.
-Reviewing new product plans and making recommendations for material selection based on design objectives, such as strength, weight, heat resistance, electrical conductivity, and cost.
-Supervising the work of technologists, technicians, and other engineers and scientists.
Individuals who meet the following criteria must complete the free assessment form below to find out if you're eligible to apply for a critical skills visa. Our consultants will contact you within 24 hours.