Are you a qualified manufacturing manager and thinking of immigrating to South Africa? If yes, then you came to the right place. Manufacturing managers are in high demand in South Africa and has been recently listed as a critical skill.
Try out our new free no obligation visa assessment to find out if you're eligible to apply for a critical skills visa for South Africa!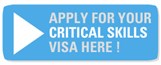 New World Immigration and its consultants are passionate about assisting clients and facilitating the visa process for you.
The awesome news is that manufacturing managers is currently featured on the critical skills occupation list for South Africa (View critical skills list). This means that applicants who qualify can apply for the critical skills visa which will be issued for a period of 5 years.
What is a critical skills visa?
Certain occupations in South Africa are hard to source within the local labour market and therefore regarded as a scarce skill. These scarce skills are then added to the critical skills list which is determined by the Department of Home Affairs. Only people with occupations featured on the critical skills list may apply for this visa, provided they qualify.
What are the qualifying criteria?
- Register occupation with a professional body in South Africa
- Assess all foreign qualifications in South Africa
- Occupation listed on the Critical Skills list
What are the advantages in applying for the Critical Skills Visa?
- No job offer needed to apply for the critical skills visa
- 12 months to secure employment in South Africa
- No recommendation letter needed from the Department of Labour
- Direct route to permanent residency
- 5 year working visa
- No ties to a specific employer
New World Immigration assists clients in applying for their critical skills visas. Our consultants will contact you within 24 hours to discuss your eligibility. Submit your enquiry now by completing the free assessment form below or alternatively email consultant@nwisouthafrica.co.za