Industrial and production engineers are in high demand in South Africa. The Department of Home Affairs recently introduced the critical skills visa allowing highly skilled applicants to apply for the 5 year working visa.

Industrial and production engineers must meet the following criteria to qualify:
• 1 x occupation featured on critical skills occupation list
• Register occupation with a professional body in South Africa
• Assess all foreign qualifications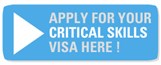 Responsible assessing body:
Engineering council of South Africa
Qualifying for permanent residency:
Applicants who wish to apply for permanent residency must prove 5 years work experience to be eligible. The processing time for permanent residency in South Africa can take about 8 months to 1.5 years.
How do I know if my occupation is listed?
The Department of Home Affairs published the critical skills occupation list which can be viewed here.
Why should I apply for a critical skills visa?
The critical skills visa has numerous advantages:
• No job offer needed to apply for the critical skills visa
• 12 months to secure employment in South Africa
• No Department of Labour to further scrutinise your work visa application
• No experience needed (Although some assessing bodies require at least 3 years experience)
• Applicants can immediately apply for permanent residency, should they have more than 5 years experience
• No ties to a specific employer.
• 5 years working visa
Contact New World Immigration to assist you in applying for a critical skills work visa. Our friendly consultants will discuss your eligibility and alternative South African visas. Submit your enquiry now and find out if you qualify.