The role of the South African Department of Home Affairs will soon be discussed at the ruling party's policy conference in June and could see the department shifting their focus from a mostly administrative role to one of national security.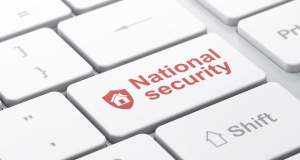 Media reports are quoted as saying that the department, under the leadership of Minister Malusi Gigaba, felt it is "wrongly positioned" and should ideally be dealing with critical matters of state security. This is according to an ANC discussion document on peace and stability.



The document, which will be discussed at the ANC's policy conference argues that the role of the department is "widely misunderstood" to be that of an administrative department that delivers routine services of low value when it "should be elevated to a strategic and crucial national security, service-delivery and economic development unit".
The discussion document also claims that the department has been severely underfunded. This in turn, the document's authors say, had a direct impact on ongoing tensions between locals and foreign nationals for the past 23 years.
"The abuse of the asylum-seeker system by migrants with low skills levels, combined with the 2008 influx of Zimbabweans, led to a systems breakdown and social unrest," states the document.
South Africa saw violent attacks on foreign nationals in 2008, 2015 and again in recent weeks.
Using the Zambian home affairs system as a case study where the minister of home affairs is responsible for the police service, prisons and immigration the document argues that South Africa's Department of Home Affairs should take on a prominent role in law making and law enforcement in the country.



Another discussion point will be the ongoing dependence of 6 440 sentenced foreign nationals on state coffers. More than 240 correctional centres are responsible for food, medical expense etc of these prisoners serving an average of 10.6 years for various crimes committed in South Africa. The document researchers claim this is costing taxpayers up to R845m a year and R8.96bn over their average 10-year sentence period.