Reduce bureaucratic drag, allow business to sponsor highly skilled migrants and encourage skilled and educated students to stay. These are some of the suggestions made in a new report about the future of New Zealand's economic growth.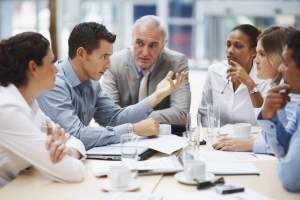 The report appeals to the New Zealand government to consider the implications of the country's current immigration system which, the authors warn, will ultimately see New Zealand join the global financial crisis – something it has successfully avoided for the past four years to date.



The MBIE Migration Trends 2015/16 report noted that people approved to work in New Zealand under its essential skills policy had risen 11 per cent from the previous year and this trend should at the very least not slow down.
"In 2015/16, just over 52,000 people were approved for resident visas, up 21 percent from 2014/15. Similar levels of increase occurred in those approved under the Skilled/Business stream (22 percent increase) and the Family stream (20 percent increase)," quoted the MBIE report.
Big earners should enjoy more migration points said the report. Skilled migrants earning large salaries should be awarded as their earnings will ultimately positively impact on the New Zealand economy – a larger salary means more and bigger spending filtering down to New Zealand businesses.
"High salaries should count towards a migrant's point tally and private businesses should be allowed to sponsor migrants to get more highly skilled migrants to move here," stated the report.
"By June 30, 2016, 18 percent of temporary workers had transitioned to residence three years after their first work visa. Most (92 percent) of the 14,668 principal migrants approved for a Skilled/Business resident visa in 2015/16 previously held a temporary visa, with almost all of those visas being a work visa (96 percent)."
To ease local's fears that migrants impose added strain on the country's resources the report suggests countering any effects through a government-imposed upfront levy on migrants to address.
And the report addressed the fact that 80 percent of foreign born students studying at a New Zealand educational institution will not stay in the country after completing their studies. This means that 80 percent of New Zealand's skilled work force left the country with their skills and education. Of the 20 percent whom have stayed in the country, nearly all obtained residency.



"Just over 91,000 international students were approved to study in New Zealand, an increase of 8 per cent from 2014/15, the third year-on-year increase."