International migrants are helping to provide stability to especially regional Australian communities. Their contribution to local businesses and organizations, through their skills and knowledge, is invaluable to the future growth and success of their employers' businesses and ultimately the growth of the region.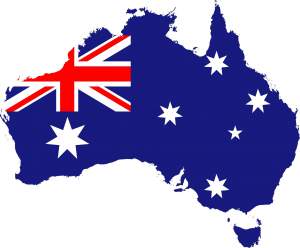 Migrants tend to be younger and bring their families with them boosting Australia's aging population. Soon the children of these educated migrants will obtain Australian qualifications and fill gaps in the job market – something that is increasingly urgent in the regional parts of Australia.



"Research with the Regional Australia Institute, examining the latest 2016 Census data, found 151 regional local government areas were helping to offset declining population in regional areas by attracting international migrants," reported The Guardian.
Based on the 2016 Census information it is becoming clearer that for many small towns new migrants in their communities is the only source of population growth. These areas are focused on farming and mining - two of Australia's principal industries where skills and experience are sought in order for these industries to stay competitive.
Darwin, for example, showed the success of growing the area and city's economy through introducing a larger immigrant population. Serving as the most significant port to South East Asia the health of the city's economy and infrastructure could impact Australian life beyond the region's borders.
In a concerted effort to promote the social and economic viability of regional communities, in 2004 the Australian federal government started a campaign to increase migrant settlement throughout different areas of the country. The Northern Territory, realizing the importance of a stable population supporting the economy and providing a healthy talent and skill pool, have since welcomed migrants.
Darwin's 2011 census data showed that 45,442 people indicated that they were born Australians while nearly twenty thousand residents of the city were foreign-born. The ration between native and immigrant Australians has in the five years since the last census changed a great deal as more migrants were actively encouraged to move to Darwin. The latest data showed the success of the region's Regional Migration Plan in that while nearly a thousand Australians left Darwin 4000 more migrants found their home in the Northern Territory.
Without this increase in overseas-born residents, the Darwin population would have decreased and the local economy would likely have suffered as a result.
Traditionally migrants sought a new home in Australia's larger cities with smaller towns in Regional Australia being neglected. This phenomenon created a situation where migrants are still needed in large numbers in certain parts of Australia while immigrating to cities like Canberra, Sydney, Melbourne and Brisbane have become increasingly difficult as fewer job opportunities are available.
If settlement of international migrants had been proportional to the overall population distribution in Australia, an additional 125,000 migrants would have settled in regional Australia between 2006 and 2011.





Regional settlement of migrants has since been encouraged across levels of government as a "win-win scenario" for new arrivals and host communities alike.